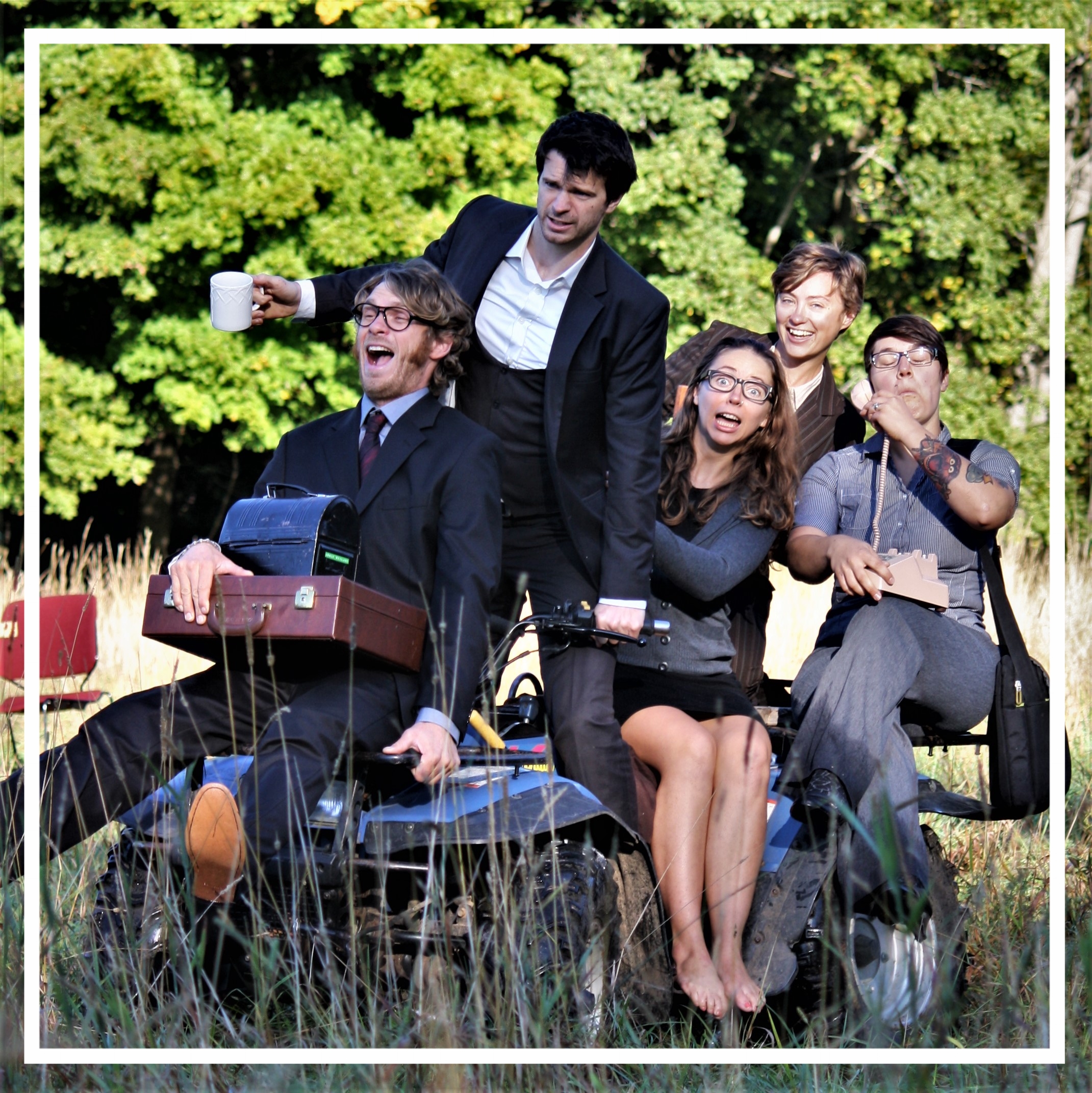 At B&E's, we like to play as hard as we work. And we work hard.
Our team is made up of our nearest and dearest friends and family, who keep this crazy train on the tracks, for the most part. Together we balance each other's strengths, and make one heck of a potluck dinner.
Here is a little behind the scenes scoop to let you get to know your favorite farmers. Enjoy!
"You can never have too many clipboards"
Jane of all trades and sap wrangler extraordinaire
There are few things Vernon county native Bree Breckel can't do. She spent most of her youth toting tools into the woods, making forts, climbing trees & reading books while up there. Now she lives in a fort in the woods and totes tools through the forest to make the most delicious maple syrup around. She became a full-time farmer in 2015, and has only regretted it once.
Her super-strengths include taming giant metal monsters, making lists, and analyzing trends.
Her guilty pleasures include Hansen's doughnuts and hot cocoa (with maybe just a splash of Bourbon).
She would like it if everything was color-coded.
"I am being careful!"
Staff Engineer, fixer & maker of all things useful
After years as a weekday combustion engineer at Harley-Davidson and weekend maple farmer, Eric joined the farm full time 2017. He has the mind of an engineer and the heart of a farmer, a wonderful and terrifying combination.
His super-strengths include fixing everything, reaching things on the top shelf, and generally making things work.
His guilty pleasures include indulgently large chunks of cheese topped with more cheese.
He would like it if everything was more robust.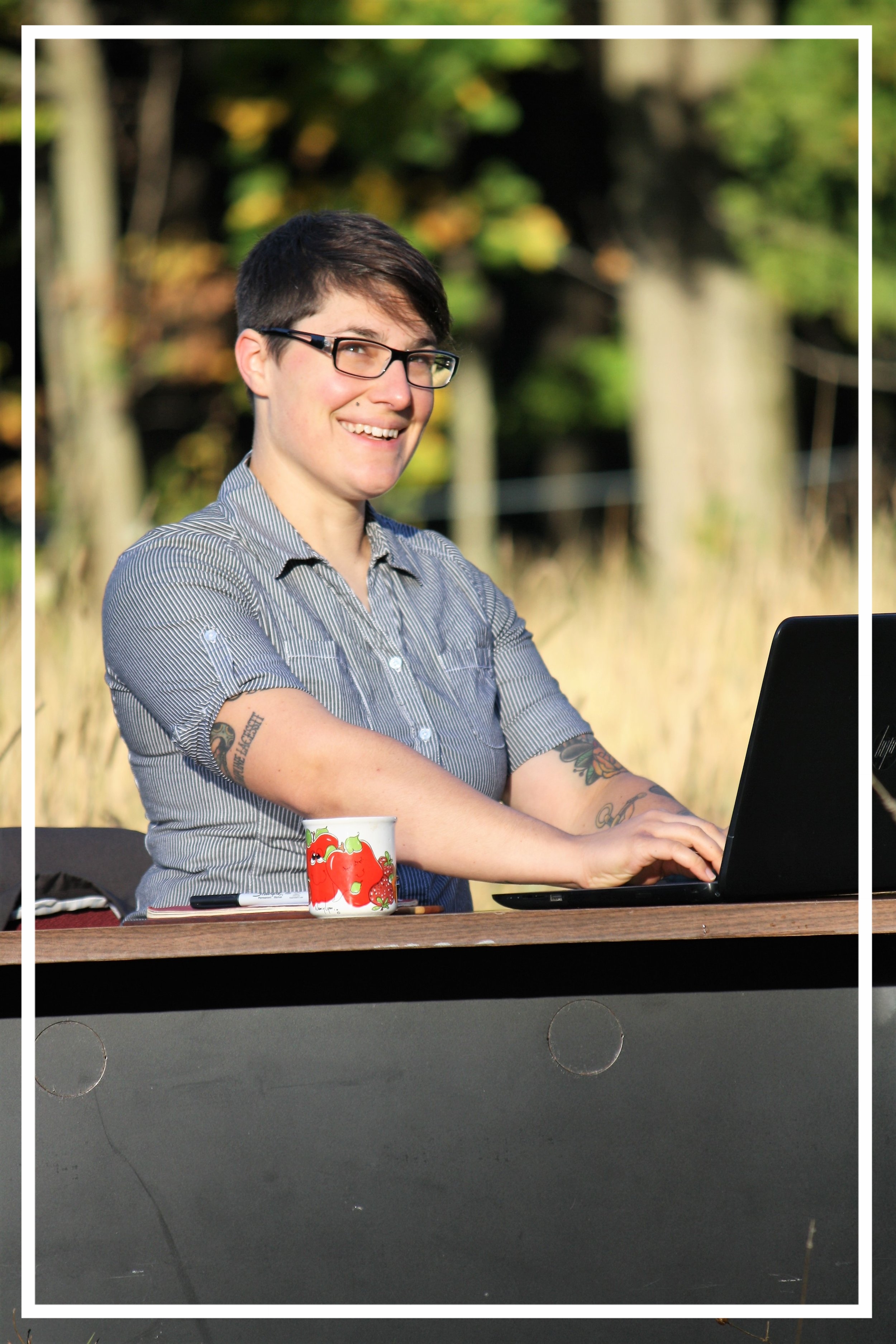 Jeanette "Jose" Burlingame
"I bet I can ferment that."
Warehouse Magician & Best Cook
Upon returning to her Southwest Wisconsin roots, Jeanette instantly made herself indispensable in the packing, shipping, gardening, and quesadilla-making departments at B&E's Trees.

Her super-strengths include super-safe forklift acrobatics, process flow wizardry, color coding to Bree's satisfaction, and of course quesadilla making.
Her guilty pleasures include sneaking new and exciting vegetables into her family's meals, and fermenting everything.
She would like it if everything was put away after you were done using it. Ahem.
"According to my calculations, this IS a leaf!"
Problem solver, IT guy, tree wrestler, graphic designer
After several years of globe-trotting, Dan has decided he wanted to live somewhere long enough to grow a garden. He got a forest instead. In addition to being a dedicated and hardworking forester when the occasion arises, Dan is the only member of the team who speaks computer. He has his work cut out for him.
His super-strengths include technology wrangling, staying on task, and knowing what needs to be done without being told. His guilty pleasures include decadent decaf mochas before bed, and far too much time on Reddit.

He would like it if everything was just a bit spicier.
"Maybe she's born with it...maybe it's maple-line!"
Outreach director, photographer, mixologist and laundry lady
Despite fleeing the Midwest for warmer climates around the world, Larkin eventually decided being close to her family was worth being cold half of the year. She now spends most of her free time looking at boots online that promise to be warm and dry. She has yet to find a winner.
Her super strengths include cheery e-mails, communicating, and staying till the job is done, even if she is asleep on a maple barrel.
Her guilty pleasures include hoarding weird stationary and excessive exclamation point use!

She would like it if everything was left-hand friendly.